Alliance Woodworking knows you work hard so why not have some custom touches in your home. Your bar can be a welcome getaway at the end of a long day. Here are some things to consider with planning a home bar.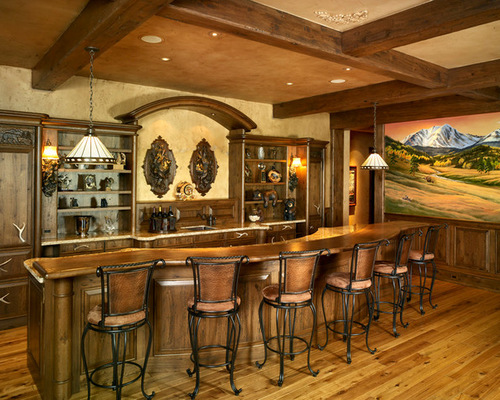 Theme
When it comes to décor, there are a lot of options. If you are a sports fan, then you may have some items with your favorite team logos or perhaps a signed and framed pic of a player you have met? A stained glass style lamp with your team name incorporated into the design can look upscale and sporty at the same time.
Seating
Bar stools are made in many designs. If you don't like a basic armless stool, then consider a swiveling, padded, and armed version for ultimate comfort. A leather and nail head look can make your pub have a more vintage look. A few larger chairs and a small table can be a welcome addition for when you want to spread out more.
Bar Top
For a rustic look, you may want a solid slab with a clear epoxy coating that is easy to clean. Others may prefer to have a wood framework but granite countertops. Granite comes in a lot of different colors so don't think you are stuck with just a few choices. A live edge slab can make for a rustic cabin look.
Emphasis
If you have a particular interest in wine for example, you may want your bar to incorporate an extensive wine rack or even a wine fridge or two. An over the head glassware rack can make the best use of your space and allow for easy access when you are serving your guests or yourself.
Custom Cabinets And Molding
Cabinets that fit your space perfectly are achievable with a call to Alliance Woodworking. We offer beautiful crown molding installation and home renovations. Let us help you create a space for you to relax at the end of a long day.